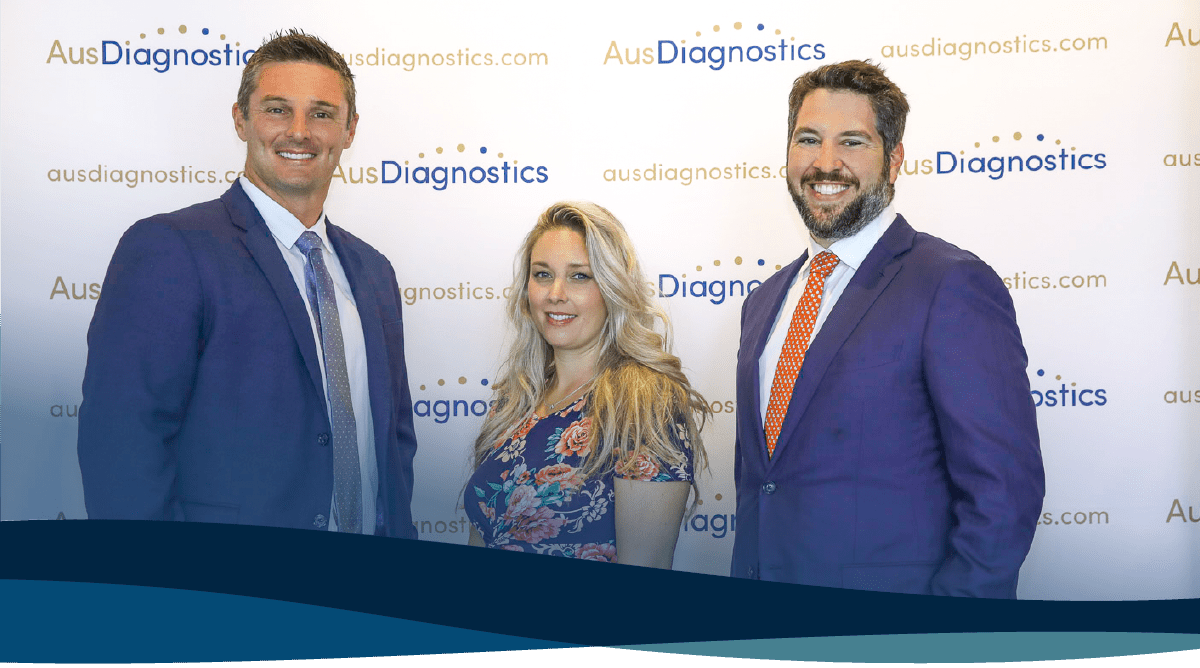 AusDiagnostics is proud to announce its new partnership with OrthoDx, a leader in the orthopaedic surgical space.
Established in January 2018, OrthoDx is the inventor of SynvIchor™ technology – a revolutionary diagnostic device that can rapidly and reliably differentiate between infection and inflammation in orthopaedics in a matter of hours.
It's important to have an accurate diagnosis of orthopaedic infection to help guide both antimicrobial therapy and surgical management to improve patient outcomes.
Through the partnership, AusDiagnostics will help bring the SynvIchor technology to market, utilising AusDiagnostics' patented MT-PCR techniques to deliver accurate and timely results to clinicians around the globe.
The partnership will see AusDiagnostics manufacture the products with OrthoDx branding for worldwide supply under a signed original equipment manufacturing (OEM) agreement.
"We are thrilled about this new partnership between AusDiagnostics and OrthoDx," said AusDiagnostics CEO Scott Gilroy. "Our companies share the same commitment and drive to improve patient outcomes through diagnostic innovation, and we hope this will be a long-term relationship as OrthoDx grows and expands into other areas."
"We are excited to be working with the team at AusDiagnostics. Their diligence, attention to detail, and high-quality workmanship have helped bring our genomic solution for joint pain to the market in record time," said OrthoDx CEO Dr Antony Rapisarda.
About AusDiagnostics:
AusDiagnostics Pty Ltd is a leading international company that designs, manufactures and markets a comprehensive suite of multiplexing molecular diagnostic assays and reagents. Founded in August 2006, AusDiagnostics also supports robotic instruments for in vitro diagnostics in the medical, veterinary, food, water, and environment industries. AusDiagnostics currently has 115 employees worldwide, with offices in Australia, New Zealand, the USA, and the UK. Its production facilities in Australia and UK supply a steadily growing network of more than 25 distributors and partners worldwide.
About OrthoDx:
Established in January 2018, OrthoDx is an Australian public company with international ties to the USA and UK. OrthoDx are the inventors of SynvIchor™. Their diagnostic technology solves a critical issue in orthopaedics – the timely and accurate differentiation between infection-positive and infection-negative joint inflammation. OrthoDx has a growing team based in Sydney, Australia and London, UK.
For further details, contact:
media@ausdx.com
+61 (02) 9698 8030




Be the first to receive AusDiagnostics updates:



Join the conversation: