In this edition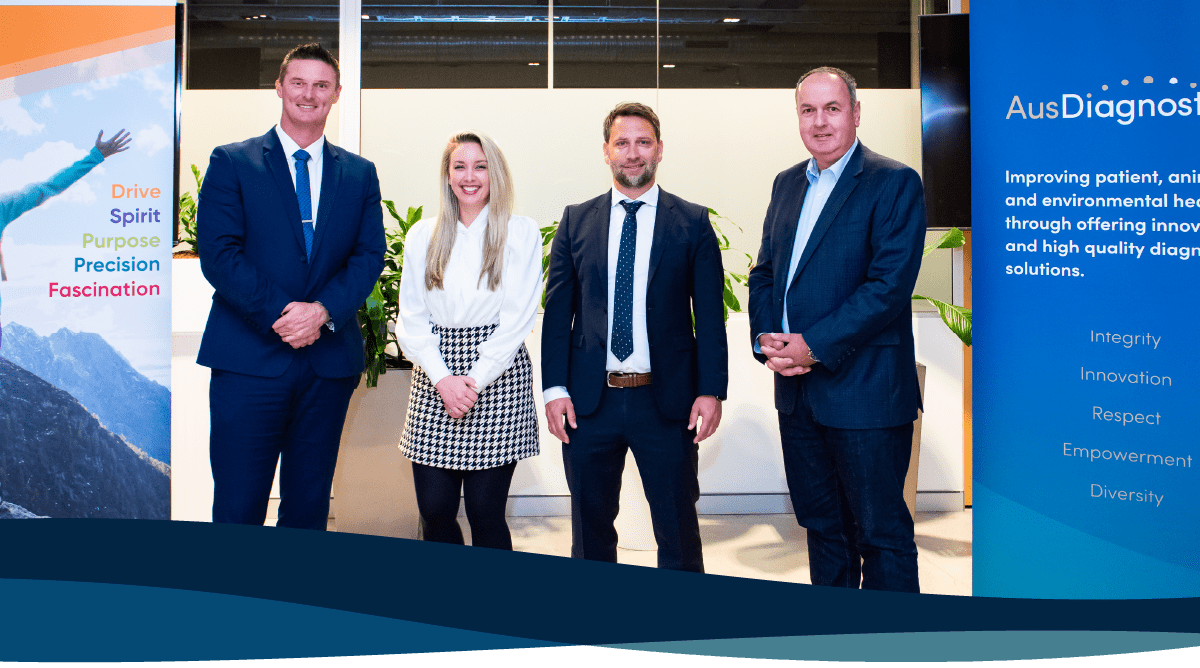 A look back at 2022
This year has been an important time for the diagnostics industry. As the world looked forward ahead of the pandemic, we were carefully considering how we can accelerate our mission to uplift healthcare globally while beset with shifting health priorities.
AusDiagnostics' entrance to the R-Biopharm AG group, a leading German biotechnology company, was a major step forward in fulfilling our mission. 6 months into this exciting new chapter of AusDiagnostics, the partnership has allowed us to access new markets, broaden our sales capabilities, and embark on important joint research projects.
"Both AusDiagnostics and R-Biopharm AG share the same commitment to innovation in the biotechnology space. This acquisition strengthens AusDiagnostics and will accelerate our global presence. We've experienced tremendous, industry-leading growth over the past two years, which has been underpinned by our broad suite of innovative products, talented team, and incredible, loyal customers. Joining the R-Biopharm Group will allow us to further build on this and continue to deliver exceptional products and services for our Australian and international customers." – Scott Gilroy, AusDiagnostics CEO
Achieving our ambitious goals for global healthcare inevitably demanded more internal capabilities. In 2022, we completed a full renovation and expansion of our Manufacturing facility and Research & Development space. This has bolstered our ability to assemble instruments by 2.5 times, scaling our supply chain while ensuring it's ongoing reliability into 2023 and beyond.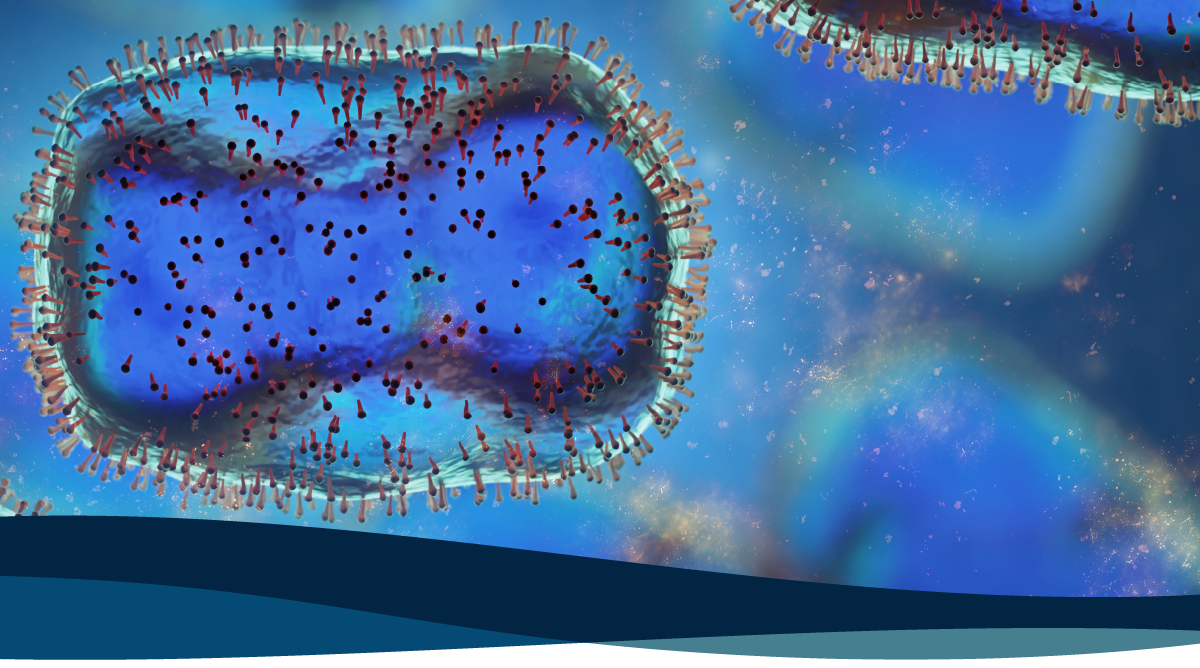 Mpox update
Confirmed cases of Mpox have risen to 82,503 globally as of 12 December 2022. 1 The majority of these were detected in the USA (29,630) and continental Europe.
While public health measures have appeared to successfully slow the spread of Mpox virus in Australia, New Zealand, Asia, and many European countries, vigilance in Mpox virus screening is essential in our understanding of transmission activity.
WHO recommends PCR as the preferred gold standard laboratory test in differentiating and diagnosing the Mpox virus. Based on feedback from pathology professionals, AusDiagnostics has developed a reliable and clinically-relevant panel for the syndromic diagnosis of lesions and ulcer-causing illnesses. The targeted, research use only 8-well panel screens for Mpox virus, Enterovirus, HSV 1, HSV 2, Chlamydia LGV, Treponema pallidum and cancroid-causing Haemophilus ducreyi. We are offering early access to appropriate laboratories interested in performing a validation study.
Validation comes with several advantages, including early access to the panel at no cost. If your laboratory would like to validate our Mpox assay in our Lesions and Ulcers panel, please register your interest below.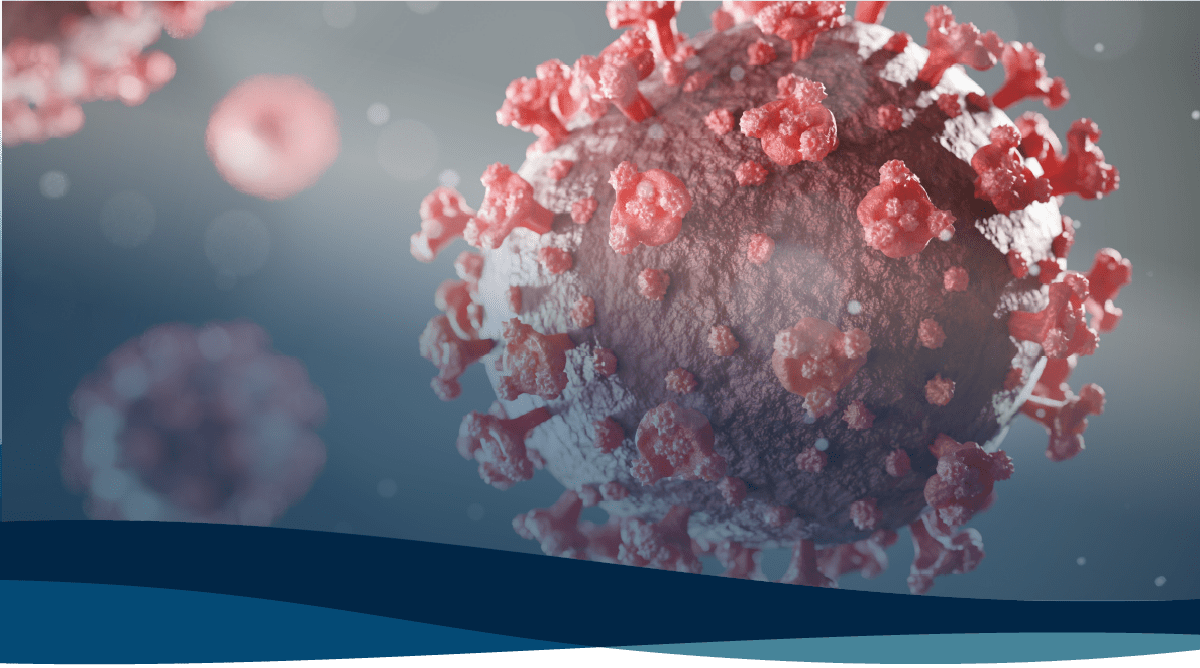 SARS-CoV-2 update
In 2022, we listened carefully to our network to better understand how your relationship with SARS‑CoV‑2 was changing. We asked our customers what their foremost priorities were and how we might tune our products and services to help.
We heard you, loud and clear.
You wanted assurance that you could test for all circulating variants.
Following our validation, we are pleased to confirm that the SARS-COV-2 assays in respiratory panels continues to detect the new variants in circulation.
You wanted the highest possible sensitivity.
This year, we added a third SARS‑CoV‑2 assay to all panels that include SARS‑CoV‑2. In combination with our patented TandemPlex® methodology designed to maximise sensitivity, you can trust our panels to detect SARS‑CoV‑2.
You wanted to combine routine screening for common respiratory pathogens.
AusDiagnostics TandemPlex® panels are ideal for simultaneous testing of clinically-relevant pathogens. You can now test for up to 40 gene targets simultaneously, giving you the full picture earlier to improve patient outcomes.
In addition, we are affirming our commitment to supporting users of our targeted SARS‑CoV‑2, Influenza & RSV 8-well (REF 20081) panel and our SARS‑CoV‑2, Influenza & RSV 8-well, Universal (REF 80081) panel.
You wanted higher throughput screening requiring less attention.
Early next year, we will be releasing the Ultraplex 3 version 2, designed to maximise the efficiency of your existing Ultraplex 3.
Our team is also in the advanced stages of developing new automations solutions requiring even less hands-on time.
Find a Panel Automation Solutions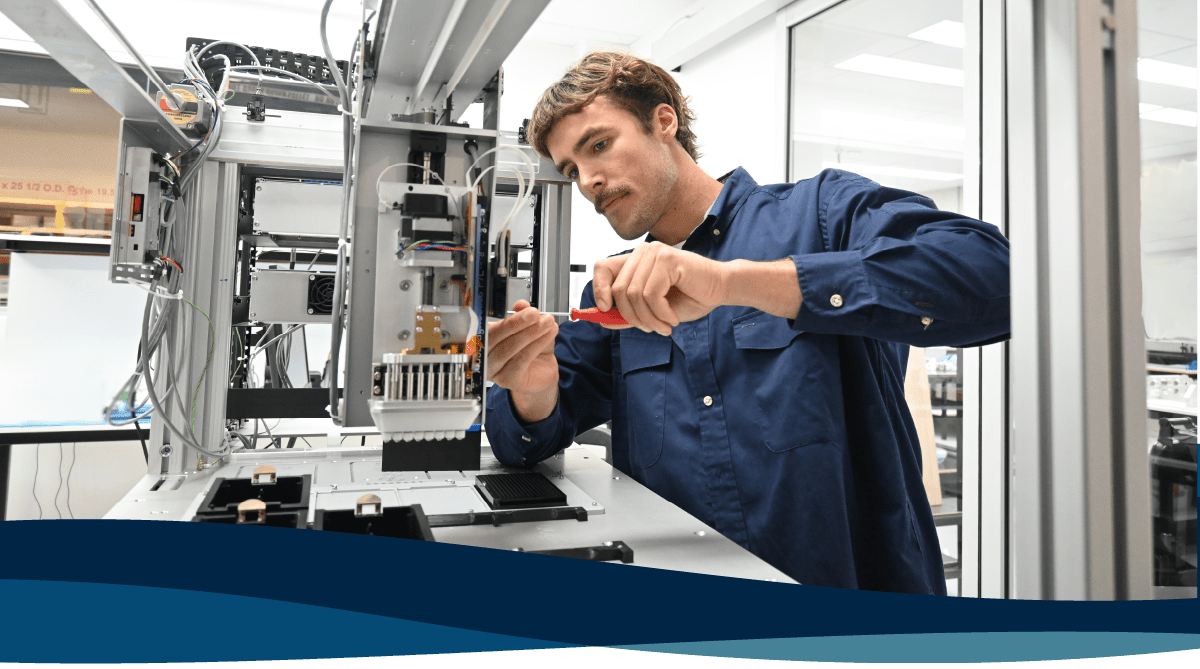 Opportunities with AusDiagnostics
Our workplace is a melting pot of talents and personalities from around the globe. We are constantly onboarding new team members for a variety of business operations, from R&D to customer support.
Working with AusDiagnostics is an opportunity to benefit from personalised career progression plans and a growing network of mentors.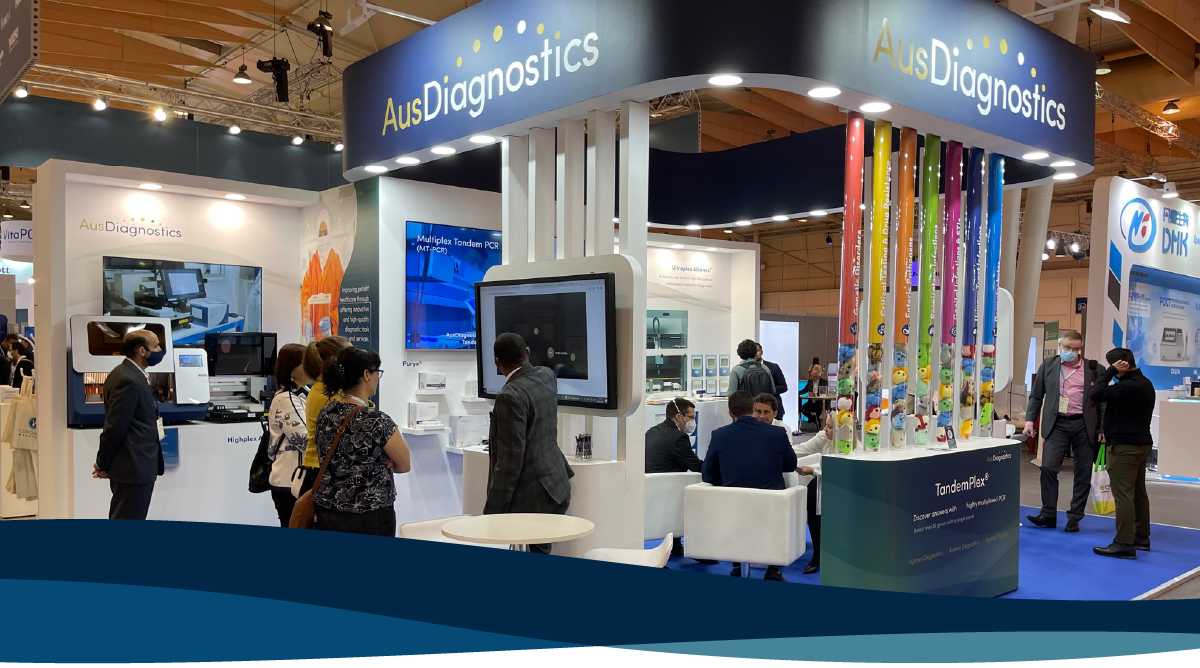 Join us at upcoming events
The diagnostics industry is rapidly evolving in response to a range of healthcare issues. Connect with us at these upcoming conferences to find out how AusDiagnostics can help you achieve more with molecular diagnostics and automation workflows.
Medlab Middle East 2023 | 6 – 9 February 2023
Dubai & Online


Register Now

Pathology Update 2023 | 24 – 26 February 2023
Melbourne & Online


Register Now

ECCMID 2023 | 15 – 18 April 2023
Copenhagen & Online


Register Now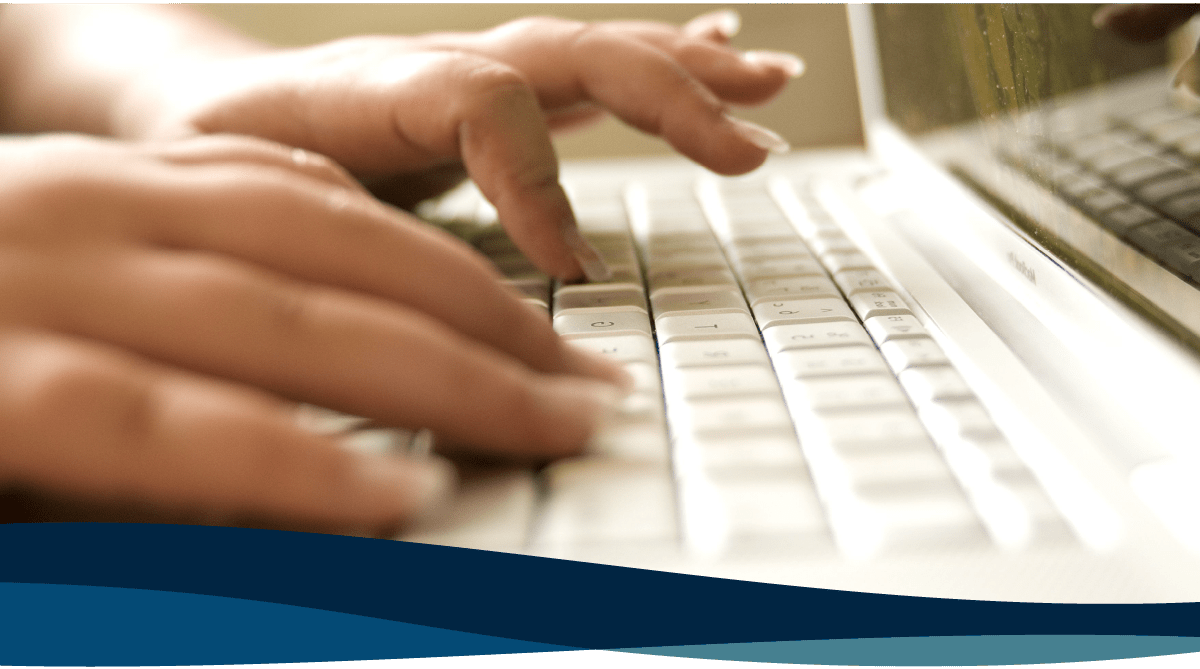 Join our network of diagnostics professionals
Our social media community is a melting pot of talent from clinical and non-clinical backgrounds. Following AusDiagnostics on social media is the perfect way to connect with an up-to-date network of peers to discuss the latest updates in the diagnostics world.
In case you missed it, here is a taste of our recent updates from Linkedin.
Be the first to receive AusDiagnostics updates:


Join the conversation: