In this edition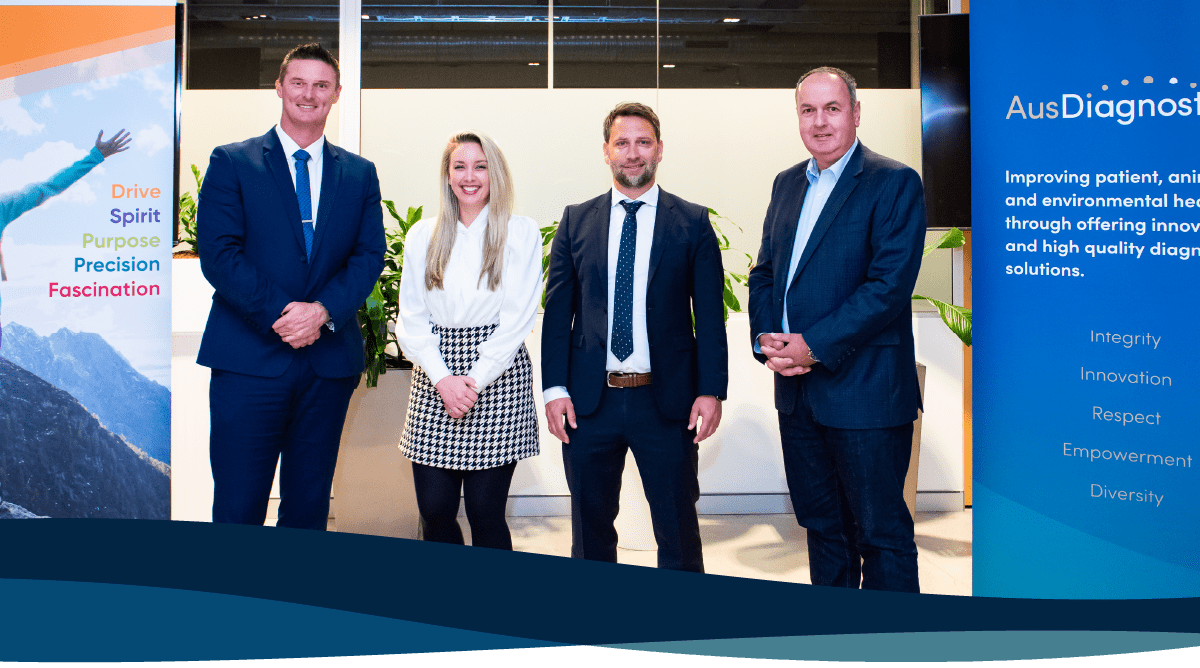 AusDiagnostics partnership with R‑Biopharm AG Group is improving global healthcare
AusDiagnostics officially joined the R‑Biopharm AG group in June 2022. In the months since, we have been working hard to use our combined strengths to bring our products to new markets and improve every facet of our customer experience.
"Our collaboration with R‑Biopharm AG is helping us to uplift the quality of service we provide to our customers. The partnership allows us to improve healthcare outcomes in new markets around the world." – Scott Gilroy, AusDiagnostics CEO
The alliance will enable us to accelerate the pace of our mission to improve patient health through worldwide distribution of innovative molecular diagnostic solutions and extend our support network to continue to deliver the best customer care.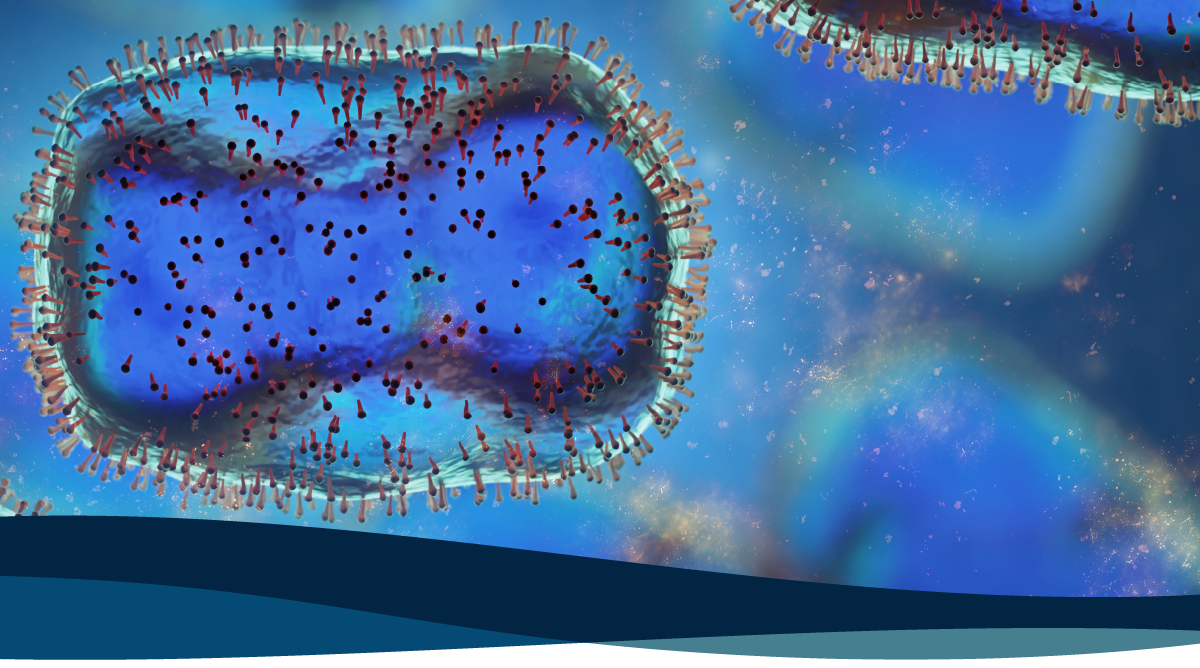 Tools to detect Monkeypox virus
Despite targeted vaccination campaigns, the Monkeypox virus has quickly gained a foothold in the USA and Europe, and is emerging in Australia. 1
Our Research & Development team have been working diligently to provide a reliable panel for the detection of Monkeypox virus and similar lesion-causing pathogens. As we progress closer to an IVD panel, we are offering early access to appropriate laboratories interested in performing a validation study.
Validation comes with several advantages, including early access to the panel at no cost. If your laboratory would like to validate our Monkeypox assay in our Viral and Syphilis panel, please register your interest below.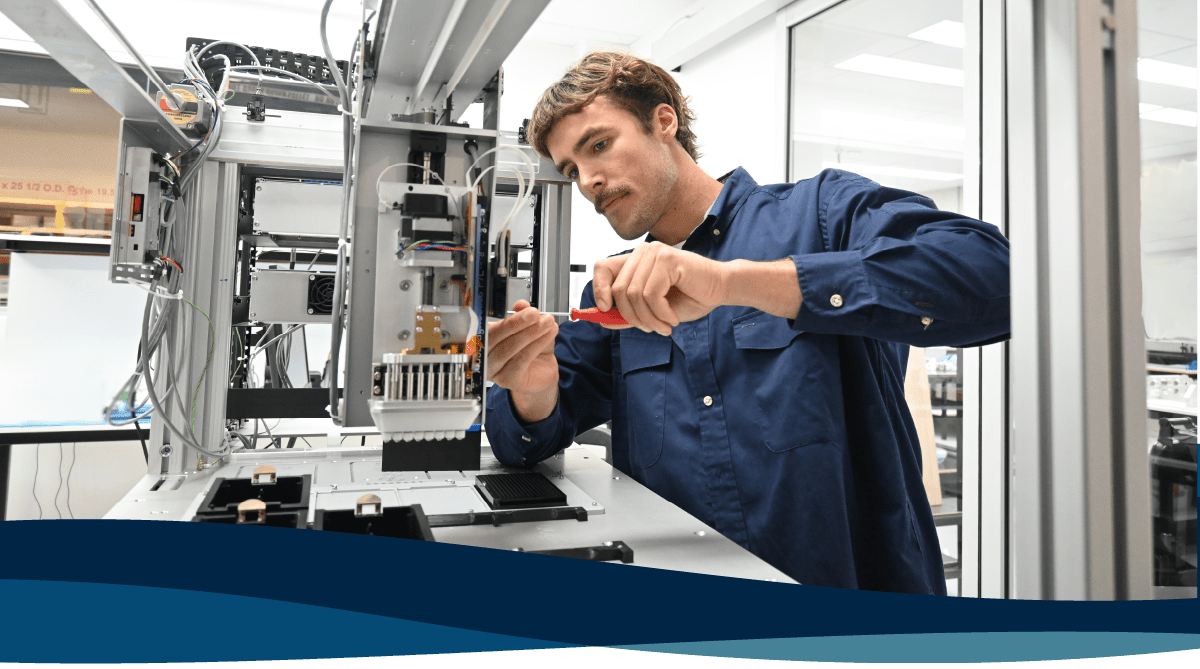 Designing facilities for improved customer satisfaction
Our brand new Manufacturing facility is complete, offering more floorspace for the assembly and testing of instruments. Consisting of a dedicated floor for the instruments assembly line and all other instruments manufacturing operations, the new facility is already improving our capability to swiftly and consistently supply our products. The number of instruments that can be assembled simultaneously has increased by 2.5 times and software is now installed 10 times faster.
Our Research & Development Engineering team have also moved into their brand new workspace. The purpose-built engineering space and independent office will allow us to better design and deliver improvements to our products and new automations solutions, and progress a larger number of research projects simultaneously.
The reinvestment in our facilities is part of our commitment to providing the best possible diagnostics through a reliable supply chain, coupled with ongoing improvements and innovations.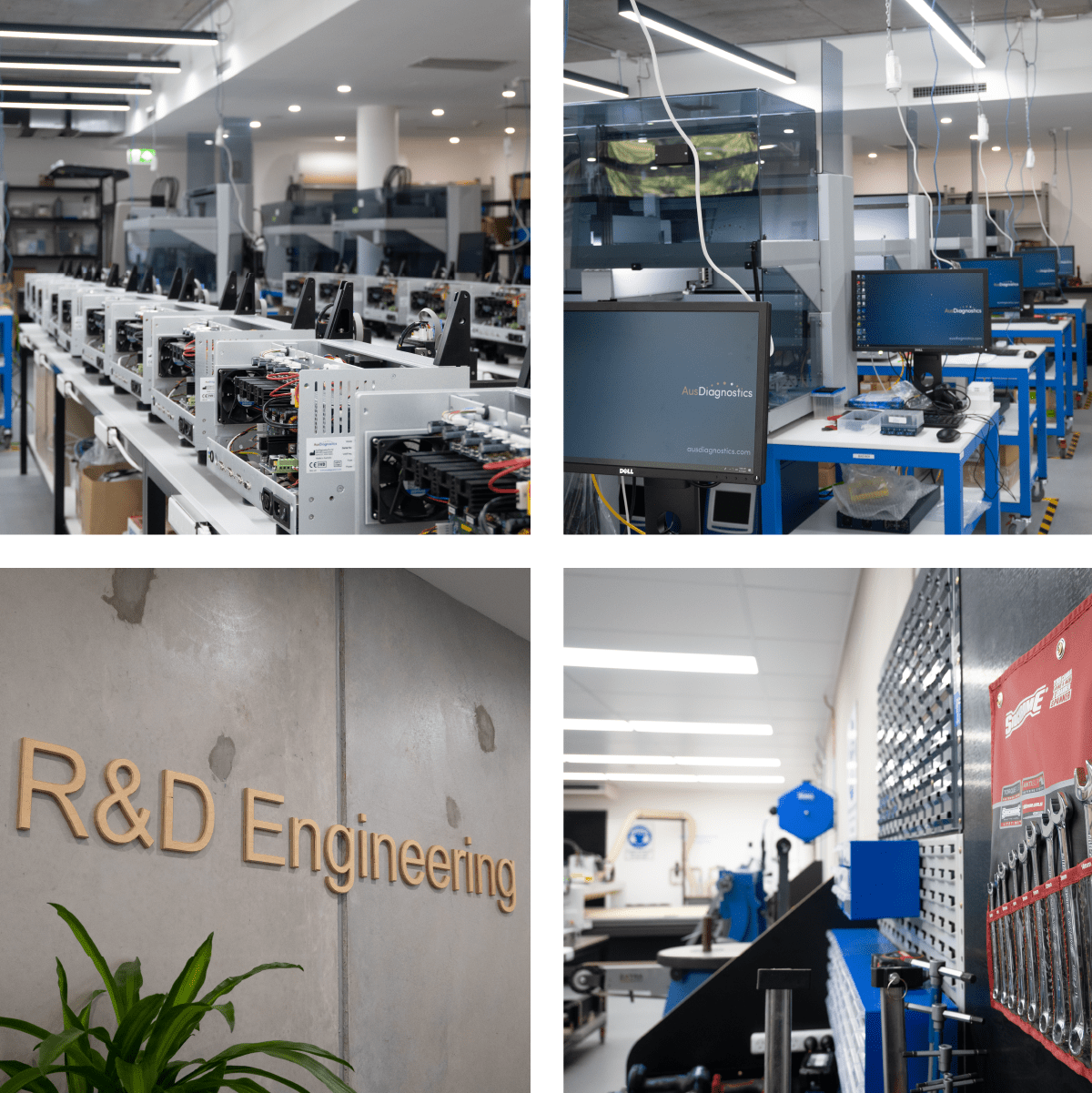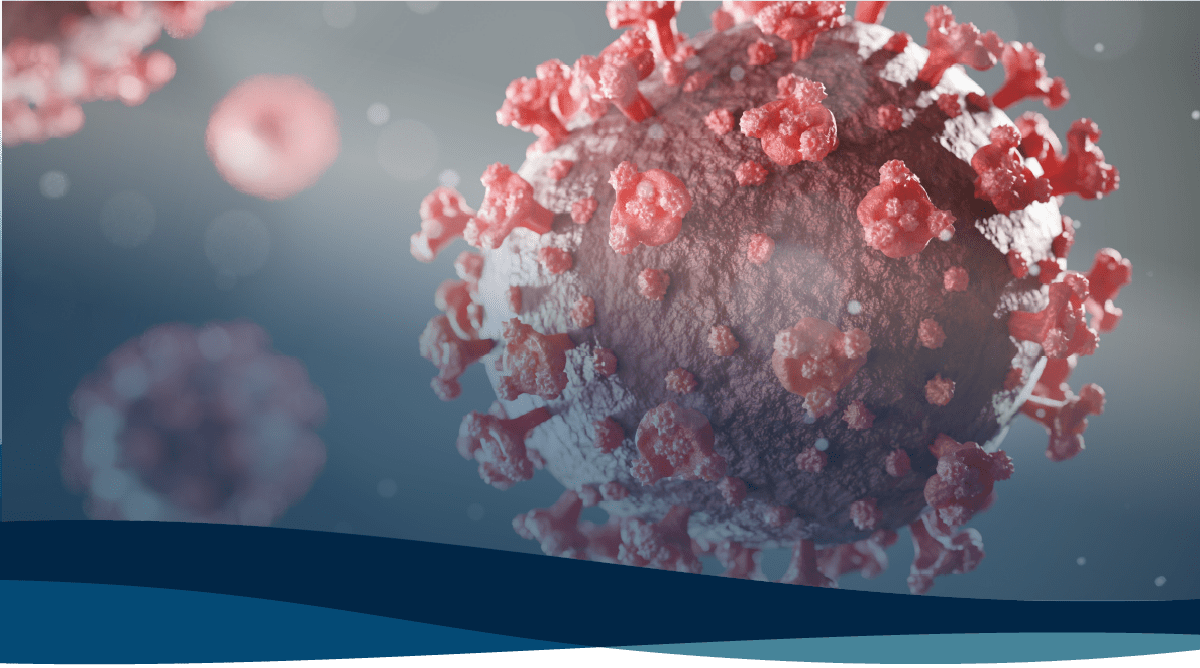 Flu season update
After 2 years of pandemic restrictions, the 2022 Respiratory Season has made an unwelcome return, though with an irregular seasonality and intensity for some jurisdictions.
Countries in the southern hemisphere, including Australia and New Zealand, demonstrated an early acceleration in influenza case numbers, far exceeding those in 2019 and prior. Australia saw a peak of 1,458 cases detected in a given week. 1
Countries in the northern hemisphere, including USA, UK, and much of Europe exhibited delayed, out of season influenza transmission. Spikes correlate with cessation of pandemic countermeasures and increased travel. The USA saw 7,682 cases in a given week at the peak of 2022, not yet exceeding 2020 numbers. 1 As the USA moves into its traditional respiratory season, influenza and other respiratory pathogens may demonstrate unpredictable surges.
Global Influenza Surveillance and Response System (GISRS) 1
Prepare for surges in influenza-positive cases with efficient, molecular screening.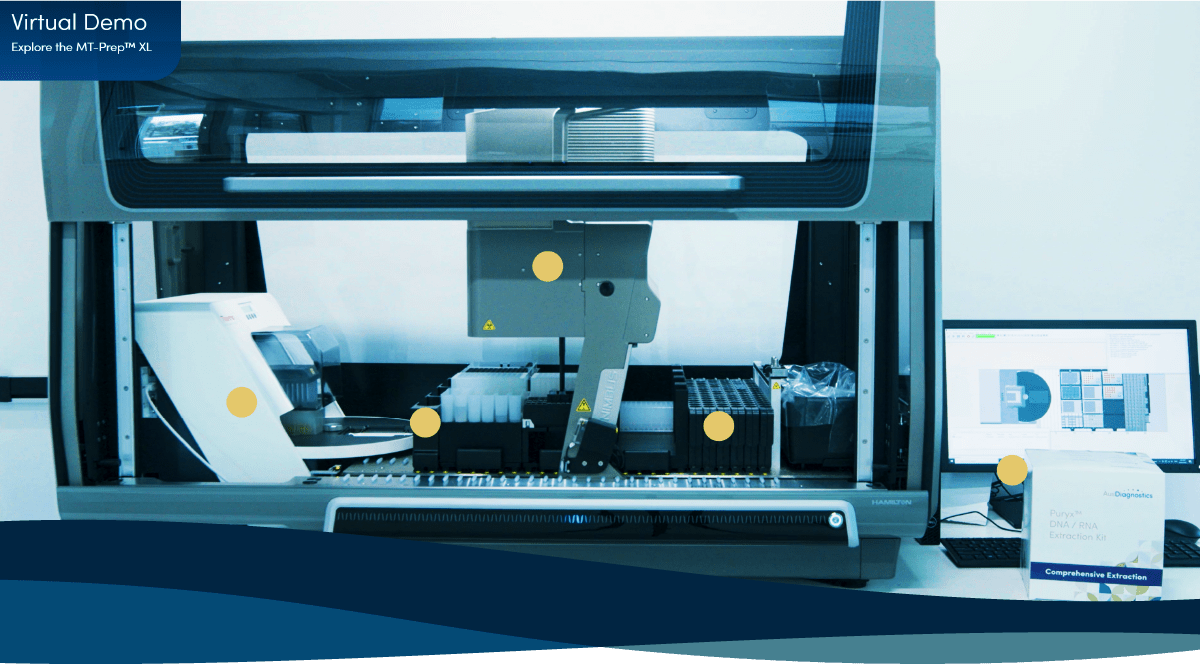 Designing a lab for diagnostics success
Explore extraction and MT-PCR instrument demos
The best time to update your laboratory is when no pressure is felt to change. Periods of low demand are the best opportunity for improvements in anticipation of the next outbreak.
To assist in your workflow evaluation, you can now experience the Highplex, Ultraplex 3, MT-Prep™ 24, and MT-Prep™ XL in informative virtual demonstrations.
From wherever you are in the world, the virtual demos offer you a closer look at the instrument's inner workings and unique features, simplifying the search for the ideal workflow for your requirements.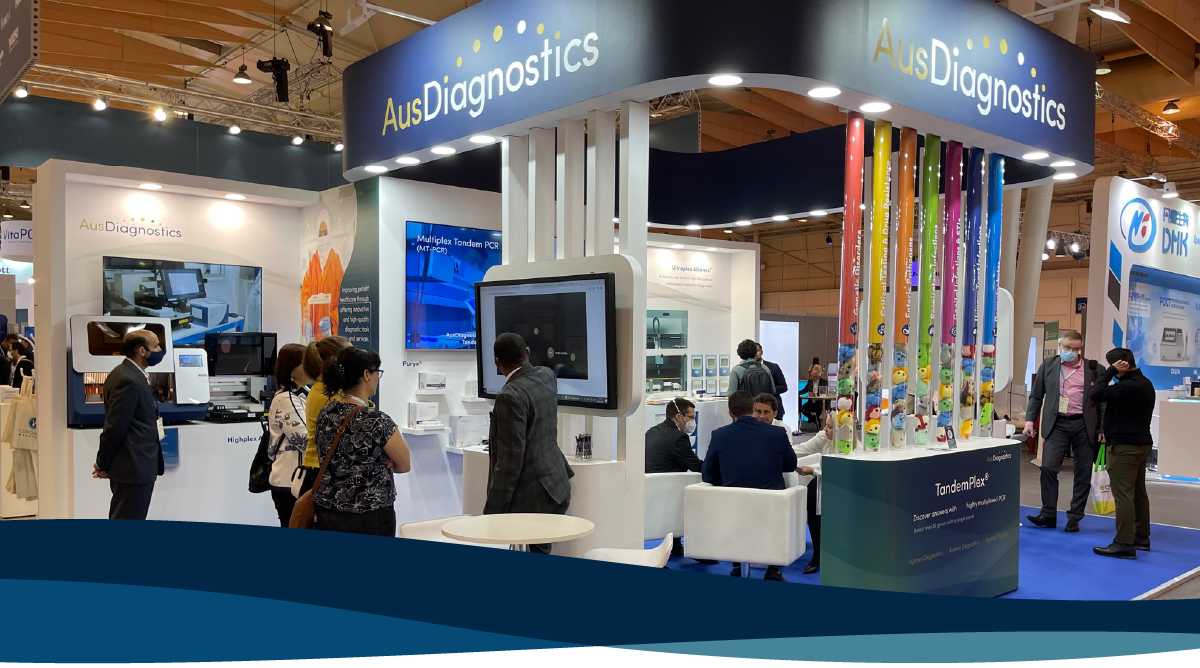 Join us at upcoming events
The diagnostics industry is rapidly evolving in response to a range of healthcare issues. Connect with us at these upcoming conferences to find out how AusDiagnostics can help you achieve more with molecular diagnostics and automation workflows.
NRL 2022 | 10-12 October 2022
Langham Hotel
Melbourne, Australia and Virtually


Register Now

MEDICA 2022 | 14-17 November 2022
Messe Düsseldorf
Düsseldorf, Germany
Booth #B23

Register Now

Preventing Cervical Cancer Conference 2022 | 16-18 November 2022
Sofitel Hotel
Melbourne, Australia
Booth #8

Register Now
Our Research & Development Laboratory Manager Dr. Maurizio Labbate, PhD will speak at NRL 2022. Join his session titled Application of a proprietary molecular method to increase laboratory workflow efficiency in the context of an ever-changing infections climate.
Date: Monday 10 October
Time: 12.05pm – 12.20pm
Summary
The incidence of unprecedented transmission of novel infections in the community has become a burden on diagnostic healthcare. Even with renewed investment into bolstering testing capabilities, laboratories are seeking new ways to adapt to the continuous fluctuations in demand. Here, we describe the development and application of a unique molecular diagnostic method for increasing the efficiency of the laboratory through streamlining typically separate workflows. We also demonstrate how the method can be used to rapidly respond to novel and emerging pathogenic threats in existing laboratory setups.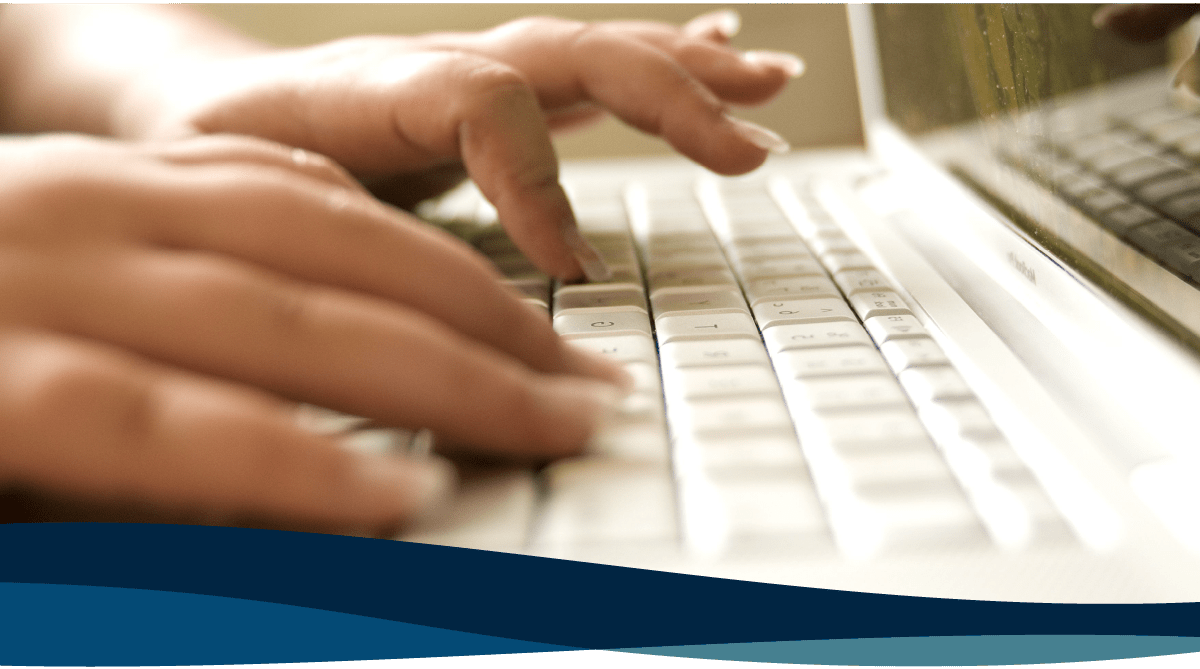 Join our network of diagnostics professionals
Our social media community is a melting pot of talent from clinical and non-clinical backgrounds. Following AusDiagnostics on social media is the perfect way to connect with an up-to-date network of peers to discuss the latest updates in the diagnostics world.
In case you missed it, here is a taste of our recent updates from Linkedin.
Be the first to receive AusDiagnostics updates:


Join the conversation: